Scams come off the back of Tesla founder's SNL hosting
Twitter scammers have jumped on Elon Musk's hosting of Saturday Night Live to push cryptocurrency scams to steal people's Bitcoin, Ethereum, and Dogecoin.
The promotion of fake giveaway scams is nothing new, and has seen executives from other well-known companies caught up previously.
A more recent tactic has been to hack abandoned verified Twitter accounts to promote these scams to a larger base of followers. These tactics have been immensely successful for the scammers as they have stolen cryptocurrency worth over a million dollars from unsuspecting users.
SNL used as part of scam
With Elon Musk hosting last weekend's Saturday Night Live episode on American television, Twitter scammers were found hacking into verified Twitter accounts and changing their profiles to impersonate SNL.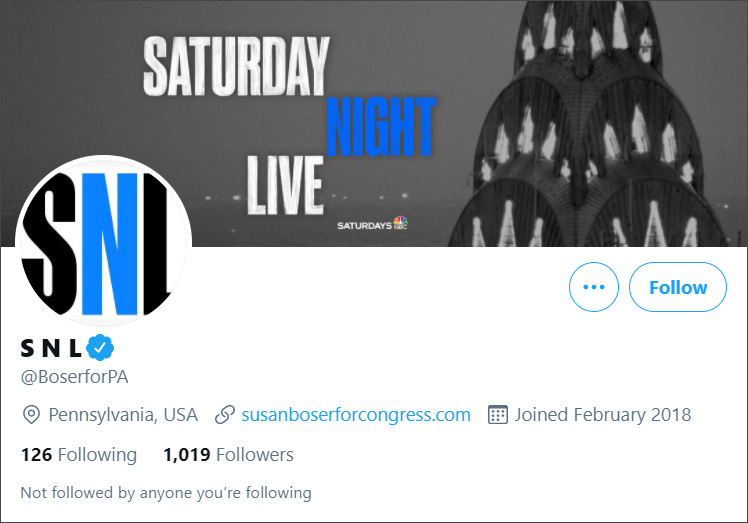 The scammers use these hacked accounts to reply to tweets by Elon Musk where they pretend to be SNL promoting a cryptocurrency giveaway scam, as follows: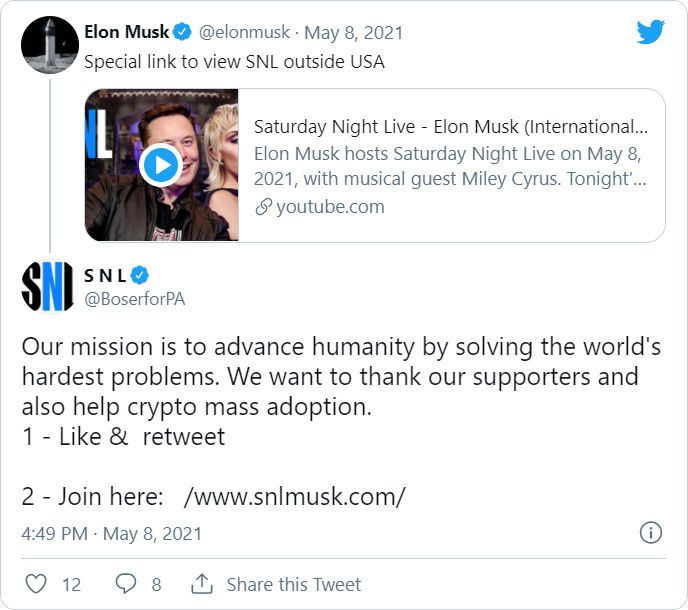 When visiting these links, users find themselves at a fake Medium post pretending to be a "5,000 BTC giveaway" by Elon Musk.
These posts contain further links to Bitcoin, Ethereum, and Dogecoin giveaway pages where people can allegedly receive ten times the amount they send to a particular cryptocurrency address.
Wondering how anyone could fall for these scams?
Unfortunately and unsurprisingly, these fake giveaways have been highly successful for scammers. From a list of example tweets shared with BleepingComputer, the popular website determined that scammers made at least $97,054.62 in just two days.
That's a great return on investment for online mischief that is not terribly sophisticated in nature and relies on people's gullibility and lack of attention to detail, rather than actual skill.
The best thing to remember if you see something slightly "off" about crypto? NOBODY is giving away their cryptocurrency for free, especially when it has become so valuable. If you see a giveaway offer on Twitter, especially one allegedly promoted by Musk, you'd have to be very optimistic to think it anything close to real (to put it very kindly).